RICHMOND, Va. — When Grace Gipson was 4 years old, the precocious child would see her grandmother reading The News-Gazette and ask if she could join her.
"She was always like, 'No, this is for the grown people,' " Gipson said. "And she would give me the funny papers, everything from Calvin and Hobbes to Hagar the Horrible. Everything you would find in the funny papers, that was my newspaper. I cherished every Sunday when they came in The News-Gazette."
Decades later, the 1999 Centennial graduate is a professor of African American Studies at Virginia Commonwealth University, with a significant portion of her research focused on Black female representation in comic books.
For her research of Black representation in comics and other popular culture, along with her commitment to mentoring young students, she was honored with a Champaign-Urbana Schools Foundation Distinguished Alumni Award.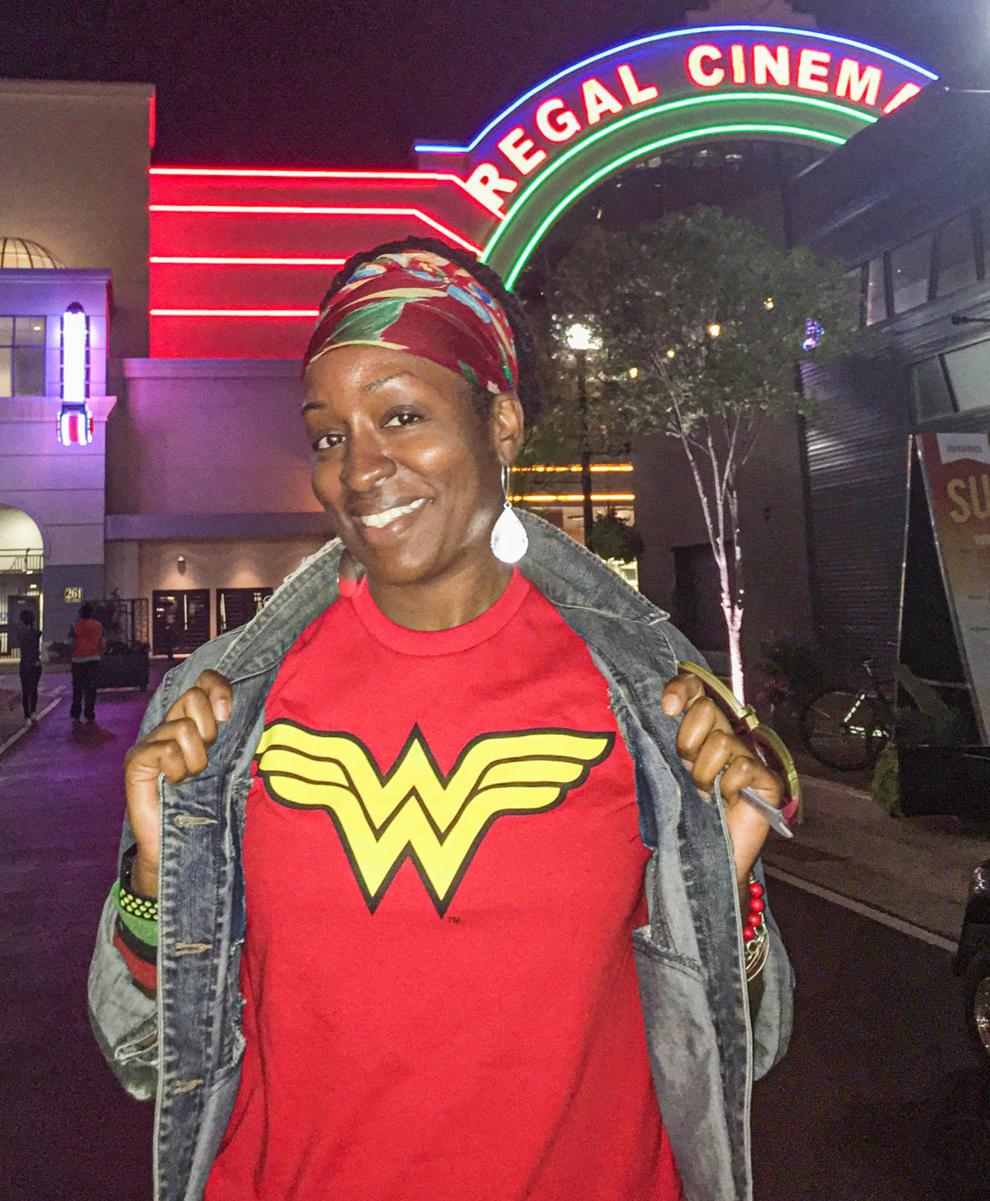 When she looks back at those lazy Sundays reading the comics with her grandmother, she sees it as a seed that was planted for her future career. It was a path she didn't even consider, though, until she was well into her 20s.
As an only child, Gipson took up solitary interests.
She was always fascinated with science, and she always envisioned she'd become a doctor, even though no one in her immediate family had attended college at that point.
Comic books, though, became a fascination late in her middle school years. She delved into Batman and Superman and began reading the X-Men series. It was the X-Men character, Storm, a Black woman, who sparked her interest in Black female representation.
"I was like, 'Wait a minute, she looks like me,' " Gipson said. "Because, to be honest, I wasn't really paying attention to color. I wasn't really paying attention to, 'Are there Black characters?' It was really the entertainment of reading a storyline. It wouldn't be until I see the Storm character that it really rang like, 'Wow, there are characters who look just like me.' She could control and manipulate the weather, and I thought that was really cool, because that was the science and that was what I was really interested in as well."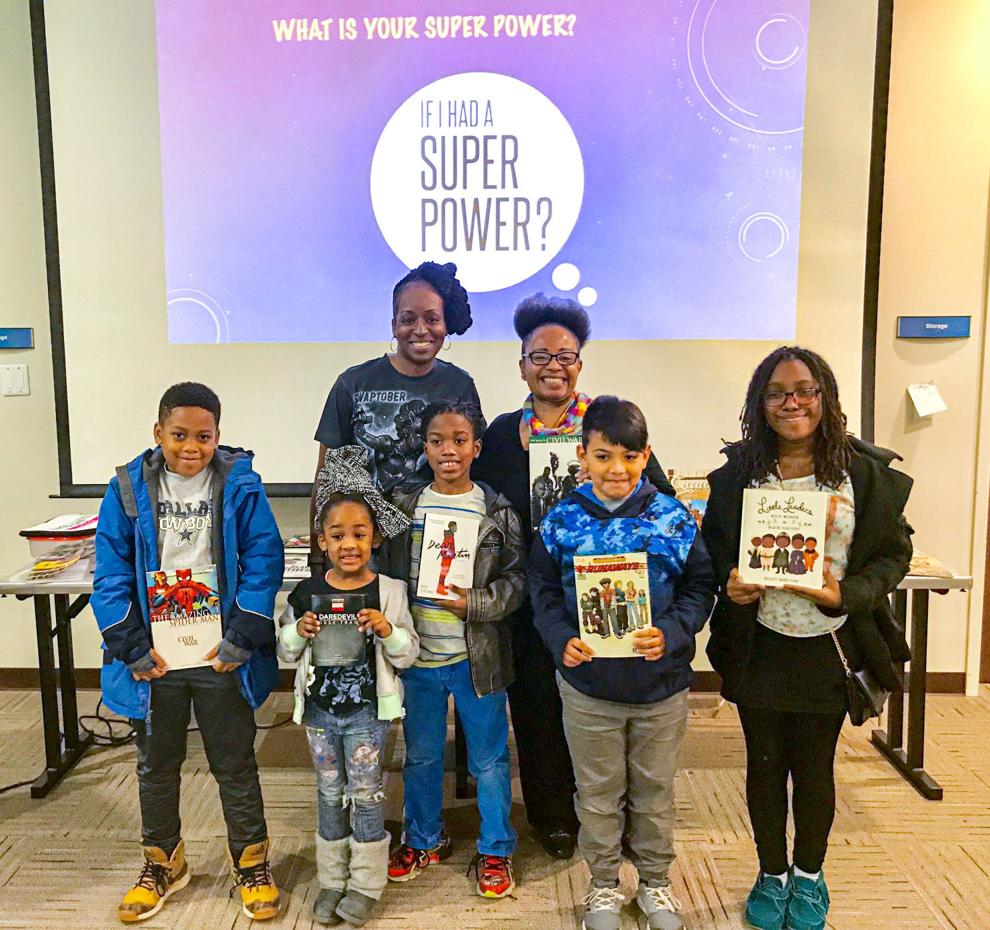 ***
Throughout high school, Gipson stayed the course on her vision of becoming a doctor, going so far as to shadow a few physicians. She described her high school self as a well-rounded kid who played sports, participated in 4H and even took part in Toastmasters. Through Upward Bound, which she volunteers with to this day, she took part in programs on the University of Illinois campus over the summer.
All the while, she kept her interest in comic books to herself.
"There was a shame in being a Black girl nerd," she said. "That was not popular. That was not something you went around telling people.
"Not in Champaign. I didn't feel comfortable enough to express that. I hid that, pretty much for precedent, until I went to college. A lot of people, when they talk to me today, they'll say, 'I didn't know you were into comics.' And I say, 'Yeah, because I was embarrassed, I was ashamed.' When you said you were a nerd, people picked on you."
Midway through her time studying psychology with a focus on pre-med at Clark Atlanta University, her career interests started to shift. She became interested in African American studies, and after hearing a professor speak about Ph.D. programs, she switched courses.
While pursuing her master's, she studied under a professor who produced a documentary about Black representation in comic books, and her focus narrowed. The class fascinated her, but she noticed one thing missing from the documentary.
"I said, 'You didn't talk about Black female superheroes,' " she said. "And that's when he said, 'That's what you're going to do. That's your job. That's what you're set to do.' And that literally was the spark that led me to write my master's thesis on the perception of Black female superheroes in popular culture."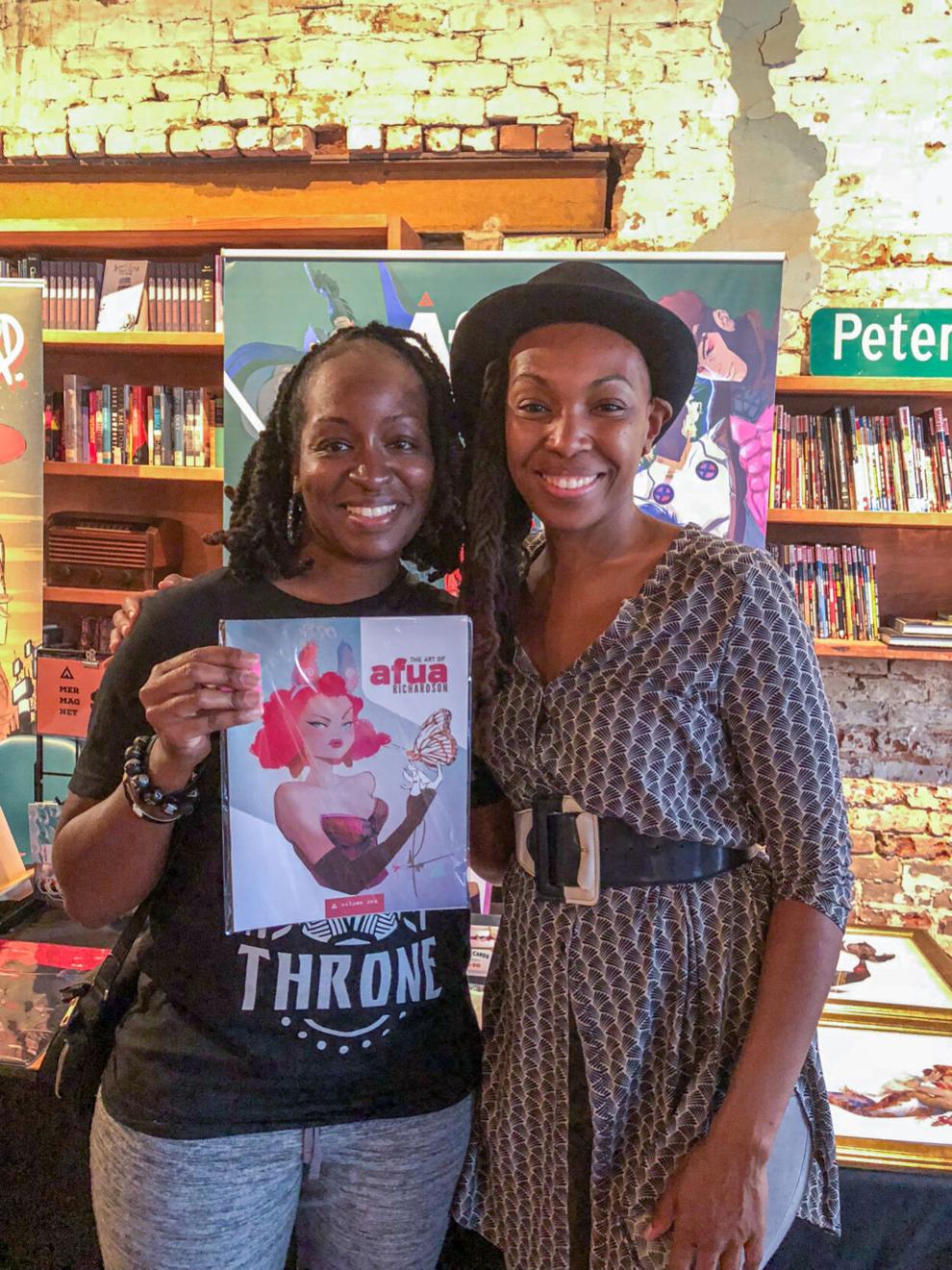 ***
Gipson went on to earn her Ph.D. from the University of California-Berkeley and teach at University of Rochester and Georgia State before taking on her current role as assistant professor at VCU.
Her research spans the gamut of popular culture. She's written about a range of topics that include the messages in Janelle Monae's music, the legacy of poet Gwendolyn Brooks and analysis of the movie "Wonder Woman! The True Story of American Superheroines."
She sees opportunities for comics to change narratives and provide representation for marginalized communities. Characters like Iron Heart and Moon Girl, for example, give Black teenage girls an opportunity to see themselves as comic book heroes and aspire to emulate characters interested in engineering and technology.
Misty Knight, a character with a bionic arm who was popularized in the TV series "Luke Cage," provides representation for people with disabilities.
"These are avenues and opportunities to talk about important things," Gipson said. "There are people out there that are actually disabled, and here you have a comic book that kind of speaks to that. On occasion, the way she was written and drawn was very unrealistic and was not representative of Black women. But for me it was like, 'OK, let's get to the start of talking about her and then we can talk about what's wrong and what can be fixed and what's right.'"
***
Gipson calls herself Black Future Feminist, which she coined to combine feminism with Afro-futurism, a term used in topics that range from science fiction to fantasy to art that focus on the future of Black culture.
Through her research, she hopes to improve the environment for Black women, so they can see themselves represented across a wide spectrum of media.
While she sees plenty of room for improvement, the landscape is markedly different from when she was a kid, reticent to open up to fellow students about her classroom obsession. Not only can Black girls find representation in the books they read, but they can open up to their friends about it without shame.
"If I was a kid now, I would be in seventh heaven," she said. "Kids don't have to wonder if there were kids who look like them. Kids don't have to struggle to find a Black person, let alone a Black girl. There are movies after movies, TV shows after TV shows that are featuring Black characters.
"Now, it's cool to be a nerd. It's cool to like comics. I know a lot of kids who are into Manga and anime and graphic novels. So it's evolved and expanded beyond just comic books now. Now, no one has to be embarrassed to say they have a love for comics."

Credit: Source link