The first time historian Keisha N. Blain taught a lesson on Emmett Till, she cried. Blain remembers feeling "completely embarrassed" about the moment.
"It was hard for me to present this history that I knew they needed to know," Blain says. "It just hit me in this powerful way that I started crying."
Despite the difficult nature of Till's story, the Brown University professor says the upcoming film about his brutal murder is essential viewing.
"Till" is set to be released in October 2022. When the trailer dropped in July, it was met with some sharp criticism on Black Twitter: Some users debated the film's necessity while others declared they wouldn't watch it due to the traumatic and disturbing subject matter.
But Blain feels the film is important.
"I think the timing is perfect because it helps to provide the historical context first," she says. "The reality is that we can't assume that all Americans are aware of [Till's] story and of this particular history."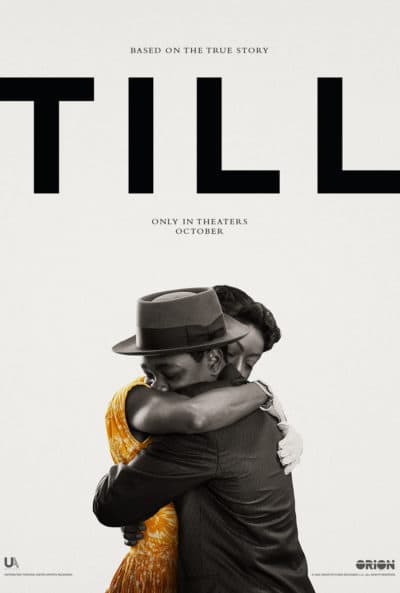 In 1955, 14-year-old Till was brutally murdered while visiting family in Mississippi. While specific details preceding the murder remain unclear, Till allegedly whistled at Carolyn Bryant, a shop clerk. Days later, Bryant's husband and brother-in-law kidnapped Till, beat him, and shot him before tossing his body in the Tallahatchie River.
Three days later, Till's corpse was uncovered, disfigured beyond recognition save for a ring he was wearing at the time. Till's mother, Mamie Till-Mobley, decided on an open casket for her son, exposing the country to what had happened to her boy.
The film comes at an opportune moment: On March 29 of this year, President Biden signed the Emmett Till Antilynching Act, making lynching a federal hate crime. This summer also saw a jury decline to indict Till's accuser who catapulted the events leading to his murder.
The truth needs to be told honestly and authentically, Blain says. In some parts of the country, efforts are being made to limit the nation's history of already underrepresented communities in classrooms.
Blain says the recording of George Floyd's death in 2020, while not easy to watch, played a key role in the trial convicting his killers. She adds that filmmakers should be careful and consider their audience.
"The reality is that we can't assume that all Americans are aware of [Till's] story and of this particular history."

Keisha N. Blain
"You don't want to necessarily traumatize people," she says. "But you also want to be honest in the representations."
While working on her last book and reading about the struggles of civil rights activist Fannie Lou Hamer, Blain started seeing a therapist to process learning about traumatic historical events.
"One should not be afraid or ashamed to seek out professional help and support," Blain says. "Especially if they're feeling like they're struggling with something they have seen or read or engaged in some way."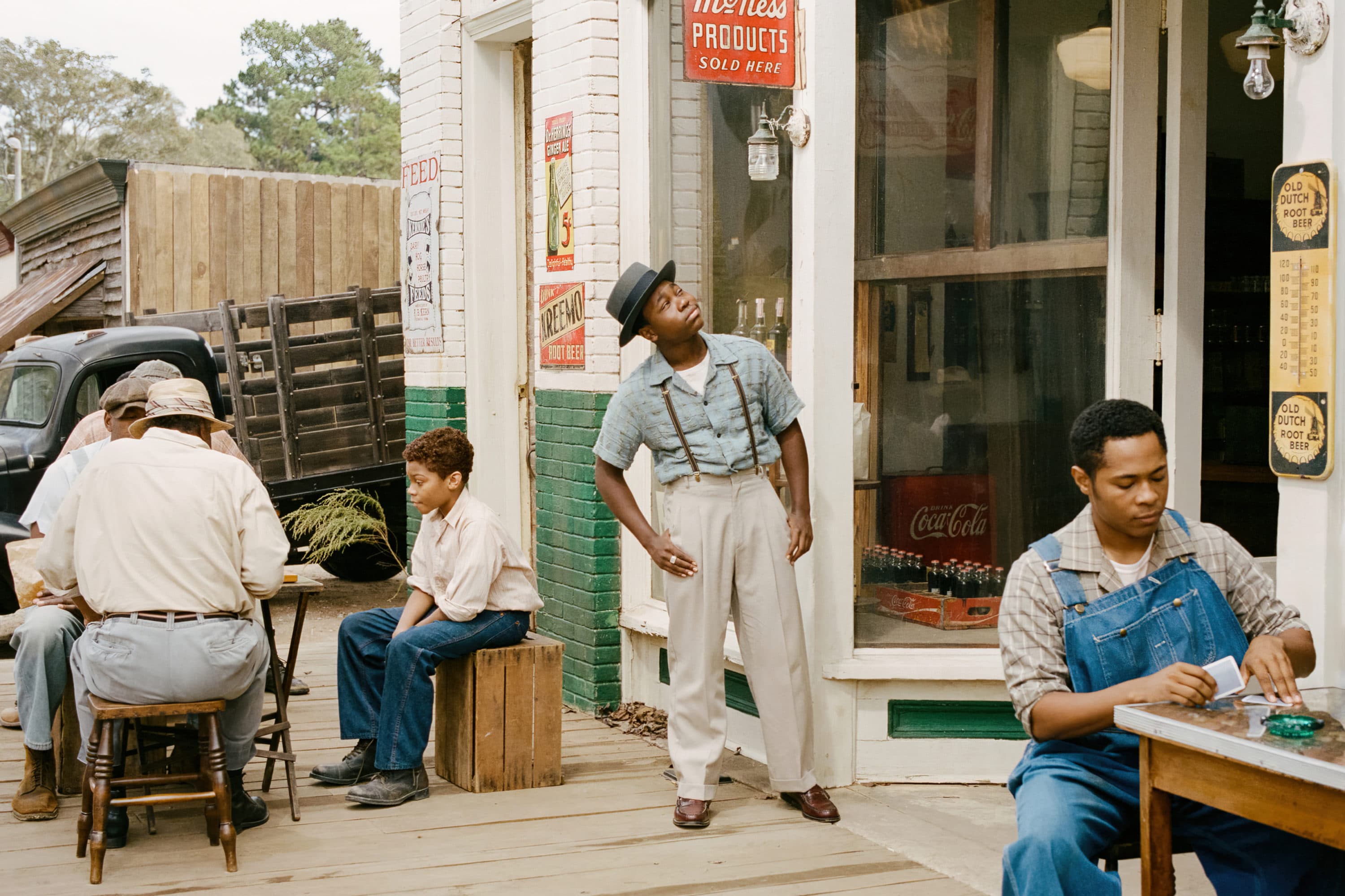 "Till" is only the latest in a slew of films that have been deemed by some too traumatic for Black audiences. The 2020 sci-fi film "Two Distant Strangers" drew swift backlash and was labeled as "trauma porn." In the film, a Black man is forced to relive a fatal police altercation, "Groundhog Day" style.
Last year, Amazon released "The Underground Railroad," which raised discussions on trauma and disturbing racist imagery. The first episode features a runaway enslaved person being burned alive.
That same year, Amazon also dropped the television series "Them" — holding no relation to director Jordan Peele's "Us" — which was met with intense criticism for its seemingly gratuitous violence against its Black characters who move to an all-white neighborhood.
"Trauma porn" labels and criticism extend beyond just TV and film. In 2018, singer and actor Donald Glover released his song "This is America." The music video depicted a Black man and a church choir getting shot by Glover — the latter symbolic of 2015's Charleston church shooting. While the video is said to have addressed themes of racism and gun violence, critics shared similar sentiments to those of "Till."
Among the criticism these films and television shows have received, one argument is these experiences and historical events are already well known, so they don't need to be portrayed in media. But Robeson Taj Frazier has a different opinion.
Frazier is an associate professor of communications and director of IDEA, the Institute for Diversity and Empowerment at Annenberg at the University of Southern California Annenberg. Frazier makes the case that some Black people might not be as well-versed in this reality or history.
"You never know how certain Black viewers might view this, and it might kind of spark a light of insight awareness," Frazier says.
While it's important to recognize there is no monolithic Black audience, Frazier says, it's also important for those involved in production to ask themselves, "Whose appetite and gaze and values do some of these productions appeal to?"
A film also isn't the only way to learn history, he says, especially if it's difficult to watch.
"Many of the people who are alive and can remember that moment are [dying]," he says. "So even without seeing the film, kind of asking or probing one's grandmother, great-grandmother, about it, or even folks who were born afterwards … that was a pivotal kind of story in their own racial reckoning and raising of consciousness."
"You never know how certain Black viewers might view this, and it might kind of spark a light of insight awareness."

Robeson Taj Frazier
Like many, Brianna Brasher was hesitant and had mixed emotions about the film upon learning about it. Brasher is the vice president of the Black Film Club at the University of North Texas.
"When I first had heard about it, I was like, 'I'm not gonna watch it. Nope, I'm good. Thank you,'" they recall. "But I was like, 'Wait, let's give it a go.' And I like the perspective of it."
The perspective of the film is of Till's mother, Till-Mobley. According to "Till" director Chinonye Chukwu, the film stretches beyond just the horror of Till's murder. Instead, it centers on Till-Mobley as she fights for justice after her son's death. According to Chukwu, Till's murder isn't the film's main focal point.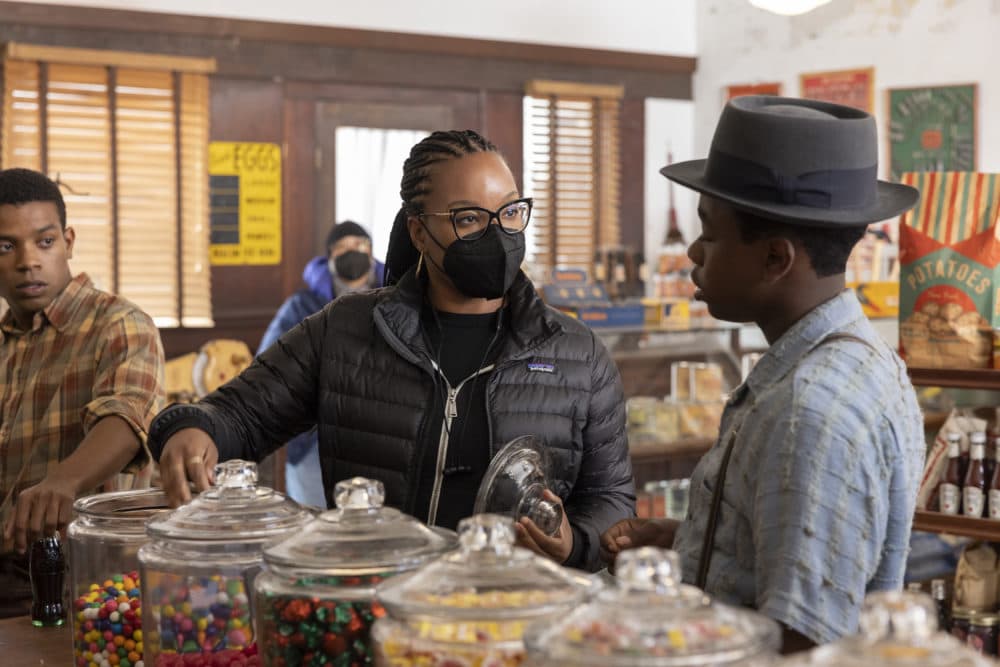 "The crux of this story is not about the traumatic, physical violence inflicted upon Emmett – which is why I refused to depict such brutality in the film – but it is about Mamie's remarkable journey in the aftermath," Chukwu explained in a statement.
It's a fine line to walk between educational and traumatic content, Brasher points out, and it depends on execution. On one hand, it can be helpful to have conversations about certain media. But it's very easy to fall into the other side of graphic content for the sake of shock value.
"The thing about the whole 'trauma porn' title is I hesitate to use it often because it removes the ability to have a conversation about it," Brasher says. "If I was to just write off something initially as this is traumatic, therefore I don't have to consume it, I'm not asking the questions, 'Well, why was it made? Who's the target audience? What messages are they trying to come across?'"
That kind of question is one that Brasher often thinks about. As a creative and screenwriter, highlighting Black stories is their only goal. When presented with scripts featuring dark themes, Brasher often wants to ask the writers, "What are you adding to this conversation?"
"This is my life," Brasher says. "It could be on a screen for two hours, and that's fine. But when I leave the theater, this is still very real to me."
A few semesters ago in an Afrofuturism class, their teacher taught the ways in which Black people could exist in the future. Reflecting on that class, Brasher says there aren't enough mundane stories about Black characters that don't center on just race compared to the plethora of white-centered stories that don't deal with race.
"This is my life. It could be on a screen for two hours, and that's fine. But when I leave the theater, this is still very real to me."

Brianna Brasher
"It's like, okay, if she's in high school, then her best friend just died and she has to deal with the consequences of police brutality, [like] 'The Hate You Give,'" Brasher says. "There's no room to just exist."
Representing the real-life experiences of pain and trauma that Black people face is important — but so is creating space to "just exist," Brasher says.
"If we focus too much on the negative side," they say, "then we don't give people the opportunity to reshape and reimagine the future."




#Educational #traumatic #Emmett #film #raises #debate #exploitation #Black #pain