REGIONAL—When N'West Iowa natives Randy Oostra and Matt Foss first crossed paths in Toledo, OH, they were drawn into a collaboration that — on its surface — seems surprising.
Years later, that collaboration has inspired a short film.
"Sons of Toledo," co-produced by Foss and Oostra and co-written by Foss, is set to make its Sioux City debut later this month. It's one stop on a festival circuit that has including screenings in cities as far away as Moscow, Russia.
Oostra, who grew up in Sioux Center, is the CEO of ProMedica, a large nonprofit health-care organization headquartered in Toledo. Foss, who grew up in Orange City, is a playwright, screenwriter and associate professor of theatre at the University of Toledo.
The 67-year-old health-care administrator and the 43-year-old professor are graduates of Northwestern College in Orange City. They grew up decades apart, but they have friends in common, teachers in common and experiences in common — including the experience, ultimately, of leaving the place that nurtured and formed them.
"I came to Orange City at a really fortunate time," Foss said. "People were saying 'yes' to us just trying to make things. A lot of my theatremaking is highly informed by my experiences back home in Orange City."
He remembers writing plays with his friends in high school, then rehearsing them in the band room after their instructor left it open for them to use. When Foss and his friends formed a Second City-style improv troupe, their high school youth group leader opened Orange City's First Reformed Church for their practices.
Through those experiences, Foss learned that telling stories and making art were not simply acts of self-expression.
"Growing up, there was always this idea of making, but making with and for and in service of the community. And that really extended during my time at Northwestern," Foss said.
That community-minded ethic would follow him to Toledo.
Two decades before Foss left Orange City — his first move was to Chicago — Oostra followed a similar path.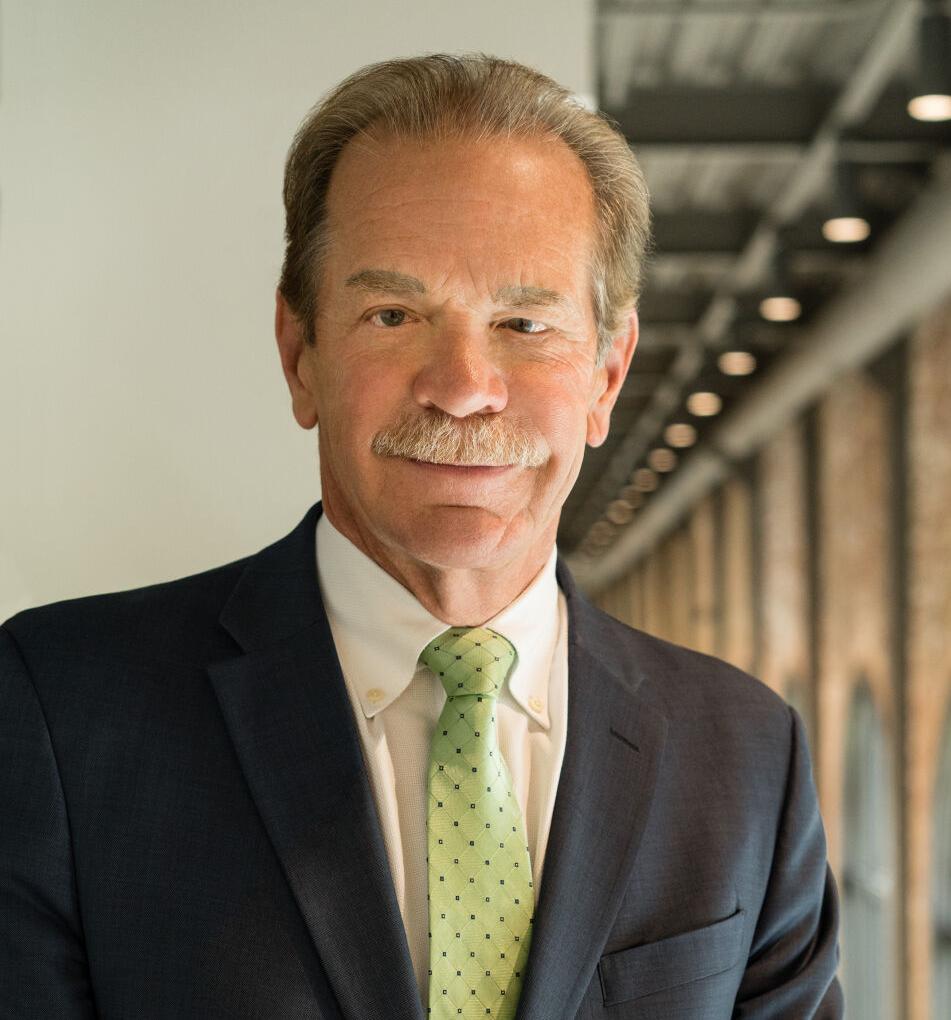 Oostra's parents were first- and second-generation Dutch immigrants who eventually settled in Sioux Center. Like Foss, Oostra eventually left N'West Iowa, and like Foss, his ties to the region remain strong — he and his wife return frequently for visits, and he just completed a term on the board of trustees for Northwestern.
A new path
Oostra began his career in health-care management well after college. In his late 20s, he spent some time in public health service, flying around in a prop plane and servicing hospitals in N'West Iowa and its neighboring states.
Some of those hospitals were on American Indian reservations, and for the first time, Oostra was exposed to the reality of generational poverty. He began to consider the social factors that contribute to disparities in health outcomes for members of minority groups, a preoccupation that would animate his later career.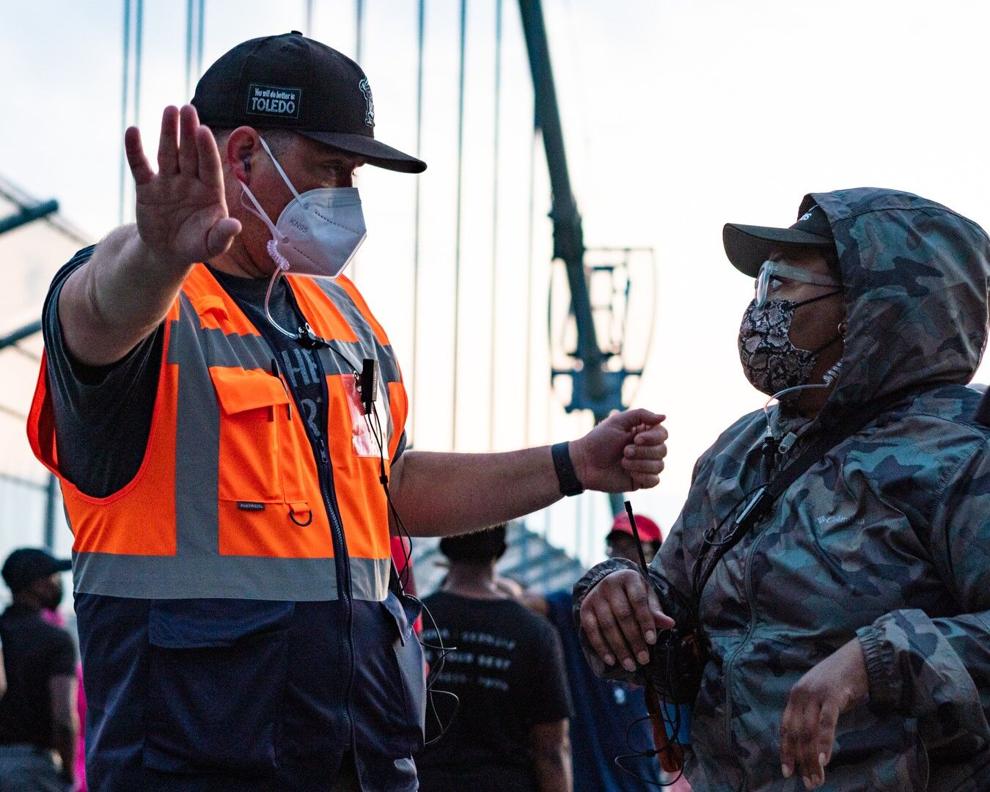 "It was transformational stuff," Oostra said.
Nearly 30, Oostra began to think more seriously about his life and purpose, and after considering a variety of professional paths, he settled on health-care administration.
"My wife and I quit our jobs, sold our house, sold our cars, dropped our insurance and moved into an apartment in Minneapolis with two kids and started over," Oostra said. "It was kind of a reboot at age 30 — and we never looked back."
Toledo encounter
When Oostra and Foss met in Toledo, it was through a mutual acquaintance, and all they knew before that first meeting was they were both from Iowa.
"We started sharing stories," Foss said.
They realized they had grown up in the same corner of the state, and among other connections, they had worked at the same Sioux Center meatpacking plant to help put themselves through school.
"That experience informed an adaptation of 'The Jungle' I eventually wrote," Foss said.
Foss' play was based on the book by Upton Sinclair, which exposed harsh factory conditions in early 20th century industrial Chicago.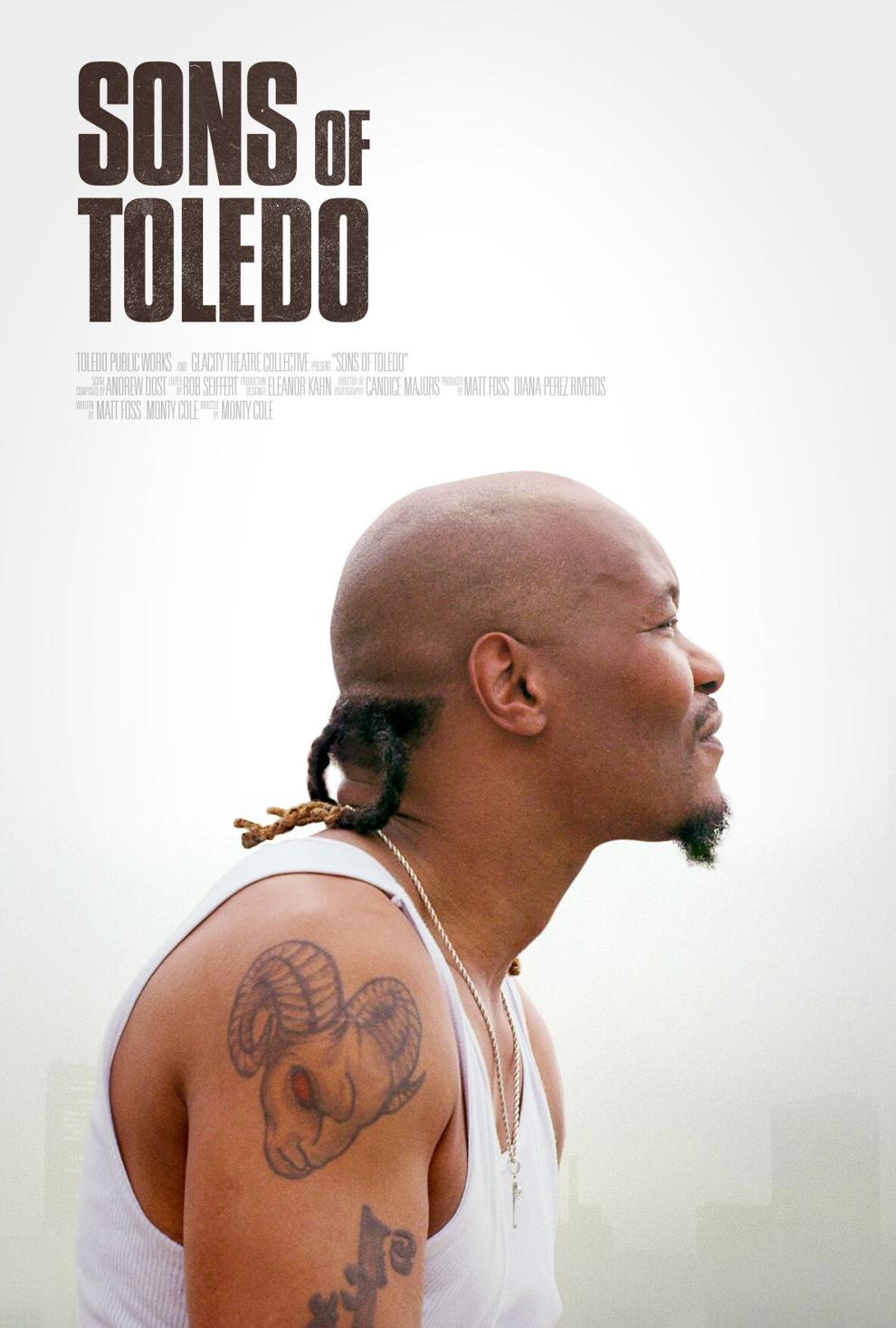 Foss and Oostra went on to form a partnership bridging two worlds that typically remain separate — the world of health care and the world of the arts. That partnership was solidified through a shared commitment to storytelling, and that commitment brought them somewhere unlikely — black-owned barbershops in some of Toledo's most central neighborhoods.
In those neighborhoods, which are predominantly black, unequal access to health care, persistent disparities in health outcomes and an epidemic of gun violence reveal the deep fissures in a society that continues to be plagued by racial inequality.
Barbershop program
Before Foss met Oostra, ProMedica already had boots on the ground in Toledo's inner-city neighborhoods. Led by Robin Charney, a community liaison with the ProMedica Cancer Institute, the organization had formed a robust partnership with a number of black barbers through an innovative public health initiative called the Barbershop Health and Wellness Program.
"The barbershop really became an extension of our health access," Oostra said.
The barbershops already were important community centers, places to meet and talk, receive support or find a listening ear. For some, it was even a kind of church.
"There's something that barbers and bartenders understand better than a lot of folks," Foss said. "They understand that stories are incredibly important — and that everyone has them."
Partly because of their role as trusted listeners, the barbers had become advocates in their communities. Advocating for health screenings and other preventive measures was a natural next step, and employees of ProMedica began partnering with barbers across inner Toledo, listening to them about the needs in their communities.
ProMedica provided the barbers with blood pressure cuffs and trained the barbers to use them. The barbers also began distributing educational materials about the health benefits of prevention, and the shops became sites for routine health screenings.
According to Oostra, ProMedica's work in Toledo's predominantly black neighborhoods reflects its commitment to a holistic approach to health care, one that includes acknowledging the social factors that influence health and well-being.
"While we have great people working in health care, and we do great things clinically, we completely ignore the social issues of our time," Oostra said.
These so-called "social determinants of health," Oostra added, are "the issues that people have to navigate in life — things like food insecurity, housing, safety, child-care access."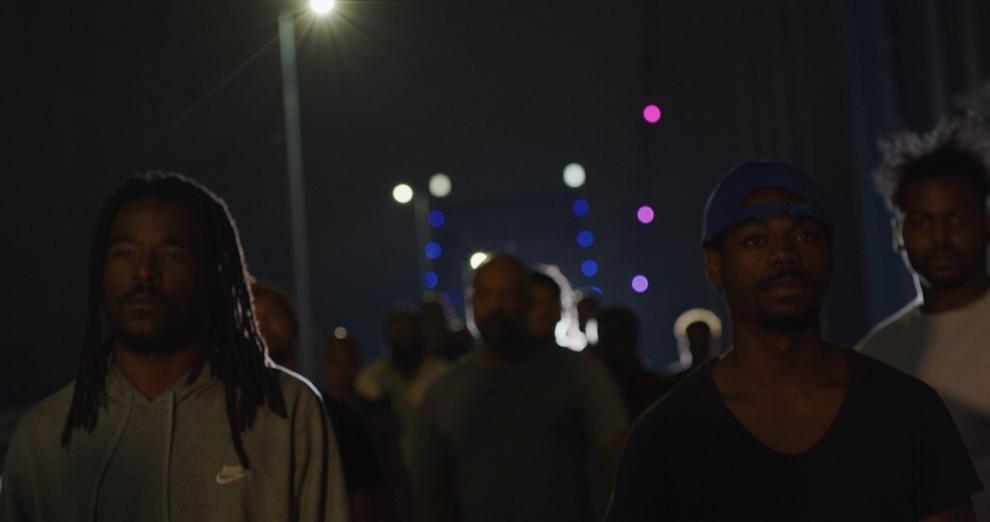 Those barriers disproportionately affect black communities, and they have implications for health. Research has illuminated racial disparities in infant mortality, for example, and deaths related to diseases like diabetes and cancer afflict black communities at much higher rates than white ones.
However, Oostra said research is not the only thing that convinced him racial bias plays a role in health care.
"If you're a black man versus a white man, you're going to get a whole different treatment," he said. "I've had doctors tell me they caught themselves with back-to-back patients talking to a white person one way and a person of color a different way."
Through the barbershop program, barbers, as trusted members of their communities, help some men in their neighborhoods overcome their distrust in the health-care system — distrust born of the system's history of racial inequity.
The 'final cut'
Oostra's specialty is health care, but ProMedica, which Oostra describes as "a social impact organization," doesn't limit itself to public health initiatives. To raise awareness and effect change, the organization has funded a variety of events and projects that harness the power of art and story.
That's where Foss comes in.
In 2020, ProMedica sponsored an event, "The Art of the Cut," at the Toledo Museum of Art. In a crowded theatre, black barbers performed haircuts, some inspired by exhibits in the museum. Lined up on stage, they demonstrated the artistry inherent in their work.
Foss was present for the museum event, which took place just days before everything closed due to the COVID-19 pandemic. Months after the event, when things were opening again, Foss stopped in at one of the barbershops he had been visiting in the years since meeting Oostra.
There, at DaShop, the idea for a film was born.
"The barbers were talking a lot about the mental health strain in their community during the pandemic," Foss said. "And also, how there was this second pandemic running, too."
This second pandemic, or "shadow pandemic," was the spate of gun violence that was killing young people on the streets of Toledo.
"The numbers were spiking, particularly in young people. And there wasn't a real understanding of how to effectively address it. People were trying lots of different things," Foss said. "We thought, 'Well let's try to tell a story.' But we knew we couldn't necessarily do a play, and so the barbers said, 'How about a movie?'"
Foss was in.
'Sons of Toledo'
The short film "Sons of Toledo" made its debut in March at the Toledo Museum of Art Peristyle Theater. Since then, it has run the festival circuit, with screenings at national and international festivals. The short also is in the process of becoming Oscar eligible. The film's Iowa debut will take place Sept. 29-Oct.2 at the Sioux City International Film Festival.
"Sons of Toledo" uses documentary-style filmmaking techniques to tell a fictional story. A barber wakes up one morning to the news, delivered by his mother over the phone, that his younger brother was killed. She asks her son if will give his brother his "final cut."
That is in experience shared by many of the barbers in Foss's acquaintance.
"Many of these guys have been coaching the flag football team, or paying for school supplies," Foss said, referring to the barbers who are called to the morgue or funeral home to offer one last cut to young members of their communities.
In the film, which runs for around 20 minutes, the grief of the central character — the barber, Marc — is expressed mostly in silence. The camera trains the viewer's attention on his face, his shoulders, the way he speaks as he goes through an ordinary day, heavy with the knowledge of the task — solemn, impossible — ahead of him.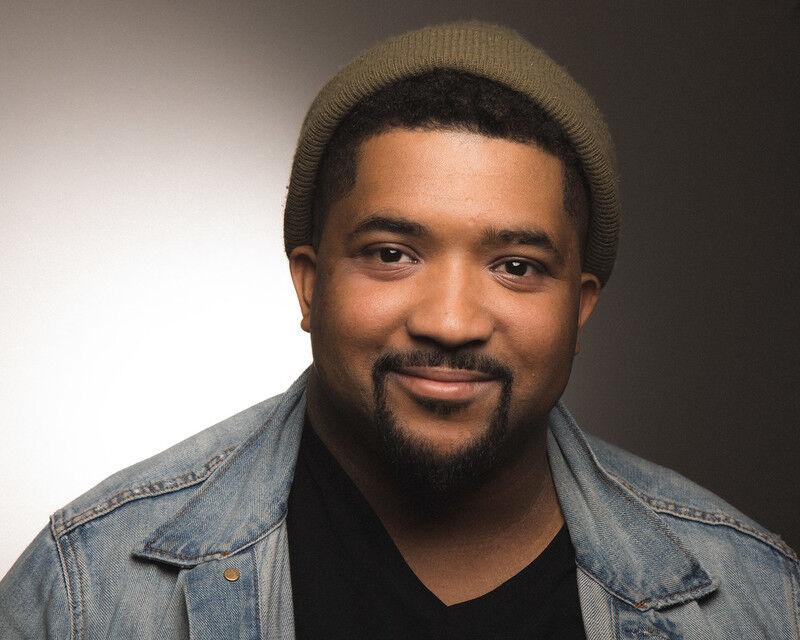 Foss wrote the film's final scene to represent what he had been told by a barber who had experienced giving young people in his neighborhood — boys — their final cut.
"He told me, 'It's like a prayer. It's terrifying, and it's disconcerting, but as you touch their head and care for them, it's this very solemn type of prayer.'" Foss said. "He said, 'I hate to do it. But I hate not being there.'"
Listening
Foss describes the short as "a film built through listening," and much like the development of ProMedica's barbershop program, Foss learned the importance of getting himself out of the story's way.
"The start of that listening process started years ago, in 2017, 2018, which allowed the process of filmmaking to be pretty expedited," Foss said. "There was a foundation of trust and experience — shared time just being there."
Every scene of the film, which Foss co-wrote and co-produced, was written inside the barber shop — or in his car just after he left.
"It was hours of sitting and listening," Foss said. "We'd plug in my laptop to the TVs that usually play SportsCenter, and I would be writing right there and say, 'Is this it?' 'Is this it?' And they'd be like, 'Yeah' or 'No' or 'Try this.'"
Foss said he tries to encourage this kind of listening in his students, too.
"Before you tell a story, it's always good to listen. I mean, Jesus always asked questions before he answered someone," Foss said, pointing out that Jesus often answered with a story. "As a teacher I've tried to instill this — to start from this listening place, and then to have enough courage and humility that — if I get it wrong — to be more invested in trying to do it well then feeling like I was right."
To shoot the film, Foss and his director and co-writer, Monty Cole, worked with several students and professors from the University of Toledo. They also brought in a filmmaking team from Chicago that had experience making shorts and included a number of filmmakers who are black or people of color.
The barbers featured in the film are actual barbers, whose shops have become centers of community advocacy and connection in Toledo. The goal, for Foss and Oostra, a producer and supporter of the film, has always been to get the film out in front of the public. Along with higher profile screenings around the world, they have arranged screenings in barbershops, churches and even parking lots.
Foss said he hopes the Sioux City screening will have the power to move audiences whose lives are far removed from the city streets of Toledo, but whose concerns, fears and hopes are — in the most elemental ways — the same.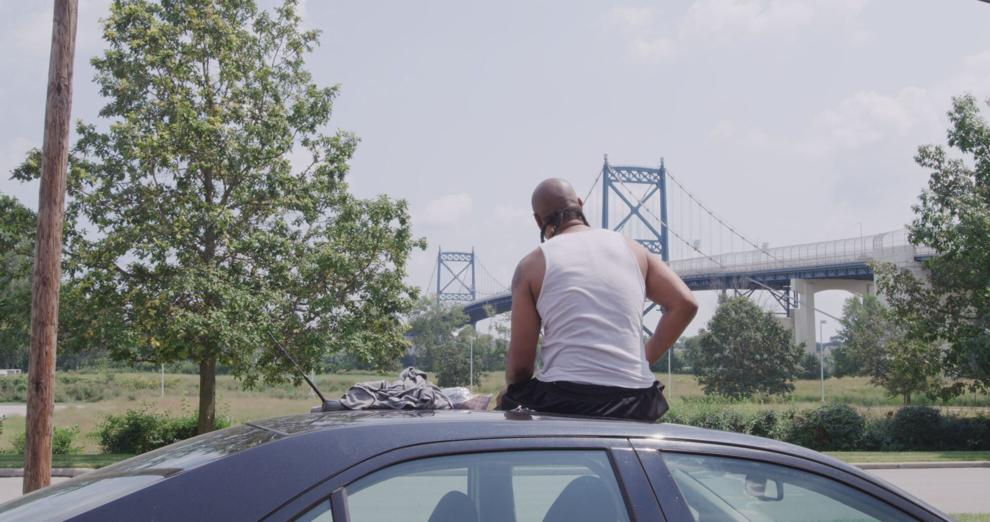 "Stories have this kind of evergreen ability to impact us wherever we are, whether we're hearing it for the first time or the hundredth time," Foss said. "And the thing about stories is that they not only share how things are, but they can inspire us to what things could be — and hold us accountable to what they shouldn't be — in a way that I think impacts meaningful change."
Oostra said "Sons of Toledo" tells the story of a particular city, and a particular neighborhood, but it has universal implications.
"It's not just a Toledo story — these issues exist everywhere," Oostra said. "It's an American story."




#NWest #Iowa #natives #produce #film #black #barbers #News